Laser Cut Keys
24/7 Laser Key Cutting Service in Austin, TX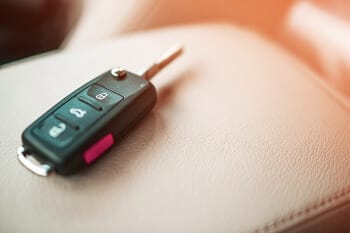 At Austin Locksmiths, our pledge for customers is fast and friendly service with quality and upfront pricing when cutting your vehicle's laser cut keys. We take great satisfaction in employing simply the most knowledgeable specialists. We provide complete locksmith service in Austin, TX and surrounding areas. Our licensed, bonded, and insured company provides 24/7 locksmith services for cars, homes, and offices. Furthermore, all of our technicians have a minimum of 5+ years' experience on foreign and domestic vehicles. Our fast and friendly technicians place quality at the forefront when it comes to making new laser cut keys for your car. Our mobile locksmiths also respond in 30 minutes or less to all services calls, whether they're in the middle of the day or late at night. Should you discover yourself needing a laser cut car key in Austin, TX, look no further than Austin Locksmiths.
What are Laser Cut Car Keys?
A quality automotive locksmith in Austin is an important contact to have on speed dial. The technicians at Austin Locksmiths are licensed, bonded, and insured with 5+ years of experience backing up their work.
There is an inherent superiority to laser cut keys because they are quite unlike conventional machined keys. This is for the reason that they are cut with a real laser, just as the name might imply. The benefit of using a laser cut key as opposed to a more conventionally cut key is that they are more accurate in their form and they preserve a superior strength in contrast. Locks which have been laser cut to allow for a laser cut key are also more difficult for a thief to pick.
Interestingly, the majority of laser cut keys for automobiles both foreign and domestic are known to contain a microchip transponder. This transponder is a piece of security that is embedded in the laser cut keys. If the lock for the key does not become aware of the transponder chip within a precise nearness, the lock will not engage access preventing the automobile from starting.
A laser cut key is different in form compared to a machine cut key. The laser cut key is clearly thicker. This added thickness is for the key to withstand a deep cut groove. A standard cut key has notches cut into the side of the key, but a laser cut key has a groove engraved into the key at a constant height down the center of the key. Because of this distinct groove, laser cut keys are also known as internal cut keys. Most often, a laser cut key has this groove in both sides of the key. This creates a path for the key so that it can be inserted in either direction. An additional benefit of this style of key, is that they are more distinct in their form with a higher strength compared to traditional cut keys.
'Round the Clock Locksmith Service
Rest assured that our professional and courteous technicians are always available whenever you might need us with our 24/7 locksmith service in Austin, TX and adjacent areas. Our dispatch team is standing by to receive your call, answer any questions you may have, or send a locksmith to your location ASAP.