Office Lockouts Austin
Office Lockouts Serviced 24/7 in Austin, TX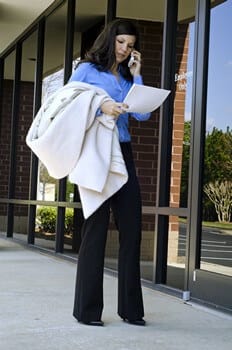 If you are in need of reliable Austin, TX locksmith service for office lockouts, we can help. Austin Locksmiths is a well known locksmith company that offers commercial locksmith service in Austin, TX and surrounding areas. We have been providing outstanding service to clients in this area, and our company comes highly recommended in the industry. No need to panic if you find yourself locked out of your office. Our technicians will resolve the issue without damaging anything. We are licensed, bonded, and insured, and we have skilled technicians that always provide honest service and upfront pricing.
Expert Office Lockout Services
Austin Locksmiths strives to provide complete locksmith service to our clients. We have a team of highly trained and certified locksmith professionals, and each of them has 5+ years of experience in the field. Our expert technicians are fast and friendly, and they provide 30 minute response times, top quality tools, and upfront pricing. Our technicians have up-to-date knowledge of the industry and receive ongoing training to ensure the highest quality service on every project. No matter what may be the situation, whether you broke the key while opening your office lock or you forgot the key inside, we can provide the right solution and get you inside within minutes.
Our Lock Change & Lock Rekey Services
Changing or rekeying your locks is necessary after moving into a new office. If you have recently moved into a new office, you do not necessarily need to have all the locks changed. Our cost-saving lock rekeying services may be all you need because we can still change the tumblers and pins inside without having to remove the whole lock itself. Our service for office lockouts in Austin includes lock rekeying, complete lock replacement if necessary, and key replacement or duplication.
We have an effective solution to rekeying or changing office locks that will surely save you time, money, and frustration. We will send our mobile locksmiths to your location, and they will install new locks and give you a set of keys. We want you to feel safe in your office or business environment, so we provide services that meet your need for security and safety.
Fast and Friendly Locksmith Service
Our key replacement experts are here to help you anywhere in Austin, TX and surrounding areas. We offer 24/7 locksmith service so you can call us anytime, any day. If you're locked out of your Austin, TX office, call us immediately. Our technicians are experts in resolving office lockouts. We understand some office locks are complicated but no job is too complicated or difficult for our skilled technicians. Whether you need the locks rekeyed or changed, or a new key, we can help. Our fast and friendly, complete locksmith service technicians are always available 24/7 to provide the service you need.
Replacement Office Keys Made
Our office lockout experts are able to respond to emergency locksmith calls within just 30 minutes. Our locksmiths arrive in a fully equipped company vehicle, and using our state-of-the-art equipment and technology, they will resolve the problem for you. So, if you're dealing with office lockouts, just give us a call and our 24/7 locksmith service professionals will handle it promptly. Our high tech dispatch system is designed to provide fast response times, and dispatch the closest technician to your office or business location.
Highly Reliable Austin, TX Locksmith Service
Austin Locksmiths is the most trusted locksmith in Austin, TX. Our mobile locksmiths can handle any type of commercial locksmith job. Our expert technicians are considered the best in this area due to quality workmanship, excellent prices, and 100% customer satisfaction. Our locksmiths have the skills and tools to provide a quick resolution to office lockouts, anytime. Remember, each of our technicians has 5+ years of experience providing top-notch service in the locksmith industry. And with our unbeatable 30 minute response time, we'll certainly be there to provide the best solution for all of your locksmith problems. Call us 24/7 to speak to an experienced service agent.