Full Service 24/7 Automotive Locksmith Service in Austin, TX
Our Automotive Services
Follow the link for more information on the automotive locksmith service you need.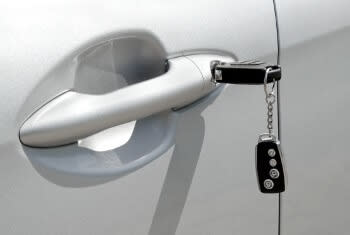 Austin Locksmiths is the leading locksmith in Austin, TX. We are licensed, bonded, and insured and our technicians all have 5+ years of experience in providing complete locksmith service for homes, cars, and offices. We receive service calls promptly and professionally and offer fast response times. In other words, our expert technicians can provide fast and friendly responses to your car lock and key repair and installation needs.
High-Quality Automotive Locksmiths in Austin
Some of our most in-demand locksmith services for vehicles include:
At Austin Locksmiths, our automotive locksmith services include any sort of service you may need for your car locks, doors, and car keys. This includes installation and repair of your vehicle's locks and dealing with car lockouts, so that you can get back into your vehicle and on your way. We work on both foreign and domestic cars of all makes and models, and have a my riad of services to help you.
Our technicians can also perform a car key extraction. This is needed when keys have been broken inside the lock and the keys (or parts of them) need to be extracted for the lock to become operable again. Sometimes, when part of a key has broken off inside of a lock, the lock itself can become damaged. If this happens, our expert and licensed technicians can also repair or replace your vehicle locks.
Along with the above work, we can also perform an ignition switch repair or replacement. We also offer 24/7 car lockout service in Austin, TX in case you are unable to get in because the keys have been left inside accidentally or you lost the car keys. We have the expertise needed to deal with smart car keys and can repair car key fobs and remotes as well. Austin Locksmiths works 24/7, including weekends and holidays. If you have any questions about the sort of work that we do and how it can help you, please let us know. We are happy to answer any questions our customers have about our automotive locksmith services.
Cars and trucks are not what they used to be. They have become much more sophisticated and you need a locksmith that stays up to date with the newest in automotive technology. With our experience, friendly technicians, and upfront pricing we know that we can provide quality service for you and your vehicle.
Why Choose Us as Your Automotive Locksmith in Austin?
We would like to be your go-to Austin automotive locksmith. We provide 24/7 locksmith service and deal with everything from faulty ignitions to laser-cut car keys. We are committed to providing fast and friendly locksmith service in Austin, TX and surrounding areas. Our mobile locksmiths can meet you anywhere in and around Austin to help you deal with your vehicle lock situation and get you on your way. Whenever you have an issue with the locks and/or keys of your vehicle, call us.
Our complete locksmith service comes with upfront pricing so there is no guesswork when it comes to how much you will pay for our services. We can be reached 24 hours a day, 7 days a week. We look forward to being your trusted Austin vehicle locksmith.