Master Key Locks
Austin Locksmiths Installs Master Key Systems for Local Businesses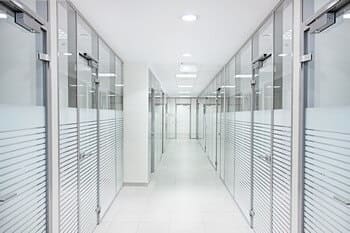 Austin Locksmiths is one of the leading commercial locksmiths in Austin, TX. We specialize in installing and repairing master key systems for businesses and offices in Austin, TX and surrounding locations. Our locksmiths possess the tools and experience to handle all commercial business needs with integrity and honesty.
Master Key System Installation & Repair
Master key systems make a great deal of sense in the modern security landscape. The installation and repair of these efficient systems eliminate the hassle of maintaining a giant key ring for various locks around the workplace. Each of Austin Locksmiths' techs have 5+ years of experience with these types of locks and security systems. If your business is not already taking advantage of a master key system, considering having our pros install one for you today.
Who Needs Master Key Systems?
There are a myriad of business types that can greatly benefit from master keyed locks. Apartment buildings are one such example and experienced landlords know the hassle that is eliminated by being able to access any unit with a single key.
Varying levels of access can be granted so that an employee will have access to only specific areas. This type of customization and control is a primary benefit that master key systems bring to management.
Hotels are another great example where master key systems are essential. It is a necessity that desk clerks and housekeeping are able to access the plethora of rooms as needed during the daily routine without having to track down room numbers and separate keys. For example, guest rooms may be enabled for some employees and not others. Emergencies can also be handled more efficiently so that the property always stays secure and in management's control.
Hospitals are another place where master keys are commonly found. Let the licensed, bonded, and insured professionals at Austin Locksmiths deal with setting up master key systems for a hospital or clinic. There are often several restricted areas and security levels which need careful planning and implementation to meet the standards required of a medical facility in this state. Furthermore, because we offer 24/7 locksmith service in Austin, if you have any issues with your master keys, we will be able to repair your master key system ASAP.
Finally, jails use master keys to keep the inmates inside and the employees in their designated areas. The sheer number of cells and interconnecting passageways of correctional facilities means that it can often be a matter of life and death if these units are not working as designed. There is no longer a need for correctional officers and jail supervisors to maintain a massive key chain as in the past. One key entry is the cure for the hundreds (or even thousands) of doors that must be monitored and maintained.
Call Austin Locksmiths, Anytime
Our complete locksmith service in Austin comes with upfront pricing and professional service by our expert technicians. Mobile locksmiths are always available with a quick 30 minute or less response time to any given situation so that emergencies never become problems for long. Give us a call now for an estimate and to have professional commercial locksmiths sent to your business to help you install the most appropriate master key system.