24/7 Emergency Locksmith Services in Austin, TX, and Surrounding Areas
Our Emergency Locksmith Services
Follow the link for more information on the emergency locksmith service you need.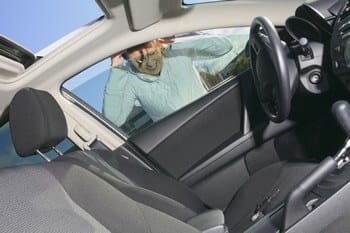 If you need an emergency locksmith in Austin, then Austin Locksmiths is the company to call. Our highly trained and professional locksmiths are happy to provide complete locksmith services in any situation. With 24/7 locksmith services throughout Austin, we are here to assist you at any time of the day or night.
Our prices are reasonable and we offer upfront pricing to ensure no nasty surprises at the end of the job. Unlike many fly-by-night companies, we are licensed, bonded, and insured, and our work is fully guaranteed.
One thing you don't want to worry about when you need an emergency locksmith in Austin is whether the locksmith service is going to make things worse instead of better. We carefully screen all of our employees to ensure that we only hire the best and brightest technicians who all have clear background checks, and the most helpful and courteous customer service representatives.
Then, we make sure that they have the most current high-tech equipment to do their jobs. We know that you are already in a stressful situation; we want to reduce your stress and help you resolve your emergency.
What Can We Do For You?
If you need an emergency locksmith in Austin, we are available 24/7. At Austin Locksmiths our emergency locksmith services include:
Car lockouts: you get out of the car, close the door, and only then realize that you've left your keys in the ignition. Call us and with our Quick and fast response, we will have you back on the road.
Lost car keys: you've looked everywhere and you just can't find your car keys, and you have an important meeting in just a few hours. If you live in the Austin, TX area, then we've got you covered. Our skilled technicians will quickly replace your lost keys and get you moving.
Home lockouts: you walked out to check the mail and instinctively switched the lock on the doorknob. Now you can't get back into your own house, and you aren't really dressed for public viewing. Worse, your favorite show will be on soon. Our expert technicians will have you back inside before you miss a minute of your show. While we are there, we can also do a complete security audit to make sure your home is safe and secure.
Office lockouts: it's the weekend and you've come in to get a little work done. Unfortunately, you ran back out to your car to get a box, and let the office door close behind you. Don't worry, our mobile locksmiths are just a quick phone call away, we will have you back to work in no time.
Burglary damage repair: you come home to find your home has been burglarized. With 24/7 locksmith service available, we are here whenever you need an emergency locksmith in Austin.
We offer complete locksmith services, even simple or non-emergency ones. If you need to change a lock, or lock rekey for your front door, or even if you broke a key off in the lock and need professional key extraction, our fast and friendly staff is standing by to assist you.
Benefits of an emergency locksmith in Austin
Quick response time
Available 24/7, including holidays and weekends
Fully licensed, bonded, and insured technicians
Upfront pricing to avoid surprises
High-tech equipment for efficient and effective service
Expertise in a variety of locksmith services, from car lockouts to burglary damage repair
Overall, we understand that emergency situations can be stressful and overwhelming. Our goal is to provide our customers with reliable, efficient, and friendly emergency locksmith services in Austin to alleviate some of that stress and help solve their problems as quickly as possible.
Also, an emergency locksmith service is a specialized service that provides assistance in situations where people find themselves locked out of their homes, businesses, or vehicles or need immediate lock and key solutions.
Here are some key securities and features of an emergency locksmith service:
Mobile Service: Emergency locksmiths are typically equipped with mobile service units that allow them to travel to the customer's location. These units are equipped with the necessary tools and equipment to handle various lock and key problems.
Wide Range of Services: Emergency locksmith services offer a wide range of services beyond lockouts. They can rekey locks, repair or replace locks, install high-security locks, and offer solutions for electronic or smart locks.
Non-Destructive Entry: Skilled emergency locksmiths prioritize non-destructive methods of entry whenever possible. This means they will attempt to unlock a door without damaging the lock or the door itself.
Transparent Pricing: A reputable emergency locksmith service provides clear and transparent pricing. They will give customers a quote before performing any work, ensuring that there are no hidden fees or surprises.
Security Consultation: Some emergency locksmith services also offer security consultation. They can assess the security of a home or business and recommend improvements to enhance safety.
Customer Reviews and Reputation: Before choosing an emergency locksmith service, it's essential to check customer reviews and the service's reputation. Positive feedback from previous customers can provide confidence in the service's reliability.
Local Knowledge: Local emergency locksmiths often have a good understanding of the area, which can be particularly helpful in finding a customer's location quickly.
Emergency Contact Information: A reliable emergency locksmith service will have easily accessible contact information, such as a phone number or website, for customers to reach out in times of need.
In summary, an emergency locksmith service provides vital assistance in times of lock and key emergencies. These services prioritize availability, quick response times, and the expertise required to address various security-related issues, making them a valuable resource for those in need.
The Leading Austin, TX Locksmith
Austin Locksmiths is your best source for emergency locksmiths in Austin. Fully licensed, bonded, and insured, we are proud to serve Austin, TX, and surrounding areas with highly trained and experienced technicians.
With 5+ years of experience, our professional technicians are sure to quickly resolve your lockout or other lock-related problems. Our prices are competitive and we offer upfront pricing, which means you know what the cost is before the work is even started.
Whether it is a car lockout, front door rekey, burglary damage repair, or any other lock-related issue, our mobile technicians will be on the way to assist you in a matter of minutes. All you have to do is call, we'll do the rest.
Conclusion
Don't let an emergency lock situation ruin your day. Call Austin Locksmiths for reliable and efficient 24/7 locksmith services in the Austin, TX area. Our highly trained technicians will quickly resolve your lock-related issues with friendly and professional service.
Trust us to handle all of your emergency locksmith needs, because at Austin Locksmiths, we've got you covered. Keep our number handy for any future emergencies, and don't hesitate to contact us if you have any questions or concerns.