Lock Installation Service with Austin Locksmiths: 
Get complete and affordable home lock installation services in Austin, TX today! 
When it comes to security for your home, you want to make sure that you've taken every precaution to keep all family members and possessions safe. Locks are the main security feature of all homes – providing a front line of security from burglars or intruders.
Whether you are looking for an exterior or interior door lock option, Austin Locksmiths has multiple options that will fit the style and needs of any home.
No wonder, first impressions are important, but additional security measures could be even more critical to your home's happiness. We've heard from customers who were unable to install their own locks because the process was
too difficult, especially for larger doors. In these cases, a professional installation company may be able to assist you with helping your smart lock do its job.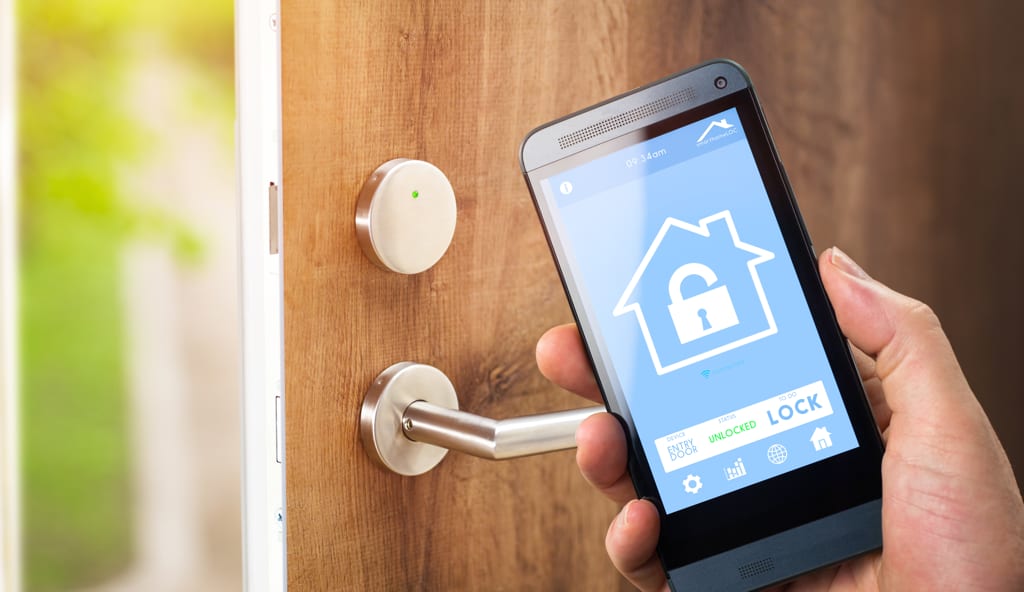 Lock Installation at Austin Locksmiths: 
In addition to the removal and installation of basic door locks and deadbolts, Austin Locksmiths' experienced technicians will help you to choose the most appropriate types of locks for your property's needs. Whether you need keyless access control options, a simple deadbolt, or a customized security system, we will supply you with the best tools available on the market.
Austin Locksmiths got you covered with installation from the regional leaders in locksmithing, lock installation, and security services in Austin, TX, and the surrounding areas. Simply enjoy peace of mind with properly installed locks that are designed for durability, long life, and superior resistance to breakage or tampering.
Smart Lock Installation: 
Lock installation is one of the most effective measures against break-in and theft, but you're better off safe than sorry with our FAST lock installation service. Also, smart locks can be installed and easily managed for high home security with minimal effort. Installing a smart lock does not require drilling into doors or walls, replacing door frames, or complicated assembly.
These locks come with batteries and pre-paired wireless connections. They are keyless and wireless that only users who download the app to their phone have access to.
Lock Installation Performed Right Every Time: 
At Austin Locksmiths, providing protection for your property and family is our top priority.
Our locksmiths are here to help you find the right security for your budget. ● We can recommend new locks for your home, commercial building, or vehicle to ensure that you are secure inside and out.
We can handle any lock brand or install anything from a basic keypad lock to a biometric fingerprint lock.
We pride ourselves in our friendly customer service, as well as our ability to assess any home or business quickly and correctly on the very first visit. ● Our state-of-the-art tools make it easy for us to do the job right quickly and efficiently.
Our skilled professionals can professionally install any lockset, deadbolt, or electronic lock in your home right the first time that includes:
Cam locks
Electronic locks
Furniture, desk, and cabinet locks
Key-in-knob locks
Interchangeable core cylinder core locks
Jimmy-proof deadbolt locks
Lever-handle locks
Mortise locks
Pocket lock
Rim locks
Smart locks
Wall-mounted locks
We know choosing the right lockset can be confusing. Our professional locksmiths are experienced in installing any kind of lockset, ensuring perfect fit, function, and security every time.
Locksmiths You Can Depend on for High-Quality Lock Installation: 
You will never have to worry about who is entering your home. At Austin Locksmiths, we ensure the highest level of privacy for our customers and perform a full background check on each of our technicians.
Austin Locksmiths offers licensed, bonded, and insured residential services. We are available 24 hours a day, seven days a week to serve our customers as quickly as possible.
When it comes to the safety and security of your family and home, you need to know that you are working with a professional locksmith. We are proud to offer the highest quality of service for lock installation, lock re-key, and key replacements. We also only use the highest quality materials from trusted brands in our work.
We are the real deal when it comes to the installation of new locks. We take the time to consult with you on your new lock installation need, identify the problem, inspect the property, verify the lock measurements and efficiently install the lock.
Popular locks among Homeowners: 
There are two major types of locks popular among homeowners and professional locksmiths which are "deadbolts" and "latch bolts". The latch bolts are one essential item that door hardware can't do without. Latch bolts ensure that a door closes and locks itself behind you automatically.
To install a latch bolt, first and foremost you have to begin by drilling holes and do the required measurement on your door, get where the handle should be and mark the points.
Why go for Austin Locksmiths? 
We understand that when it comes to your home, you want to keep your family safe. Our team is dedicated to providing you with just that. With the help of our experienced professionals, we offer top-quality lock installation services customized to fit your requirements and needs.
With locksmiths on wheels, we can arrive in the 'distress area' in less than no time. Additionally, as our vans are GPS-equipped and there is a strategic placement of standby vans around the city, you needn't worry about late arrivals or waiting for long hours. Our customers can rely on us for:
24/7 availability
Response time of 30 minutes
Upfront pricing
Fully licensed, insured, and bonded experts
Technicians with 5+ years of experience
High tech professional equipment
Austin Locksmiths is the real deal when it comes to lock installation. Get in touch with us today for a quick response and licensed, fully insured, certified locksmiths and security consultants who can get you back to your home.
Simply give us a call at (737) 222-7022 and we help you get back your peace of mind.