Changing Locks Service with Austin Locksmiths: 
Need a lock changed or re-keyed in Austin, TX? Get in touch today! 
Your home is where your heart is, and it's one of the biggest investments you'll ever make. So whether you need a security system for your home or you are looking for security cameras, you will need professional assistance for changing locks.
At Austin Locksmiths, we understand that it's important to keep your home or business secured. We'll change your existing lock in an instant and make sure that the new lock you get is a perfect fit for your door.
Austin Locksmiths offers smart solutions matched with a state-of-the-art advanced locking mechanism that can keep you relaxed at night as well as during the daytime. Your family is going to feel safe and secure with us!
We recommend based on the type of door and style of lock, then performing a perfect lock installation so that it functions smoothly for a long time to come. Our decades of experience in crafting defensive strategies for businesses and homes have made us at the forefront of our industry.
With a combination of defensive planning and risk assessment, we ensure you a sound sleep at night without worrying about the safety of your loved ones. You can even leave your kids alone at home or park your vehicle anywhere, having your lock changed with our security defense system. Thus, changing locks can always secure your life.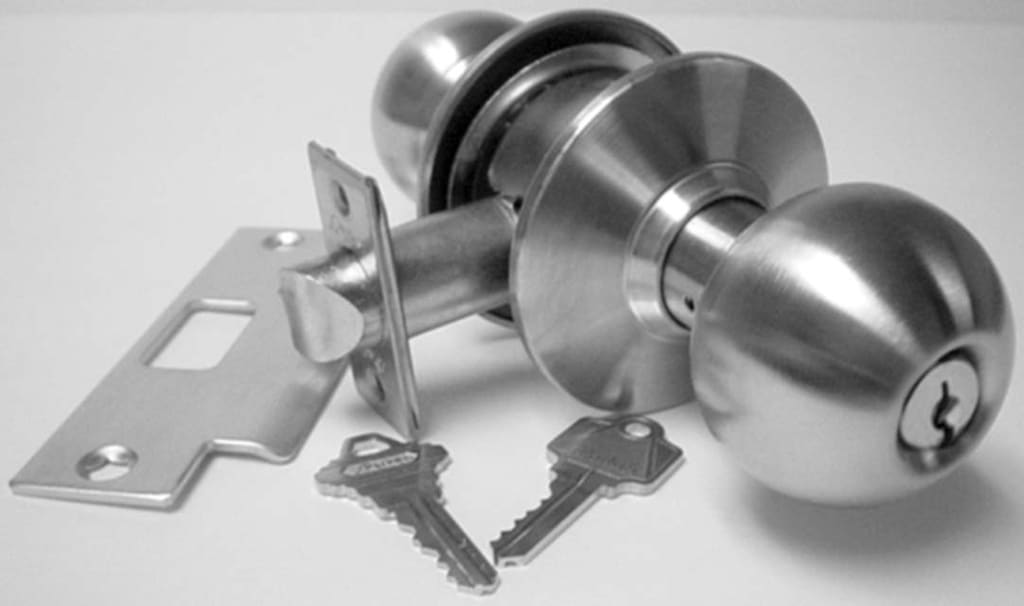 When do you require lock change services: 
There's a lot of uncertainty in the world, and we must try to eliminate some of that uncertainty as much as possible. A large number of people are locked out of their houses daily. Based on my research, the number is anywhere from 300 to 500 people per day.
Well, we are here to help you with our lock change services which have proven to be the best. Some of the situations that may require situation of changing locks are as follows:
Change of residential space
Change of commercial space
New car with lock issues
Failure of the old lock
Broken & damaged lock
Flatmate has moved out
Misplaced or jammed key
House or office renovation
Sometimes you might feel that your locks are not very solid and you might need an immediate lock change. This is where we come in to assist with our professional locksmiths, who have years of experience in lock installation and repair services. Our team members have sat down to discuss all types of locks, whether they are outdated or new; this way you can have peace of mind regarding the safety of your family, belongings, and property.
Is the change of locks affordable? 
Yes, it is!
Our customers are very valuable and that is why we have competitive pricing with no hidden charges. The price quoted by our technician is the final amount you need to pay when the job is done right.
At Austin Locksmiths, we proudly state that our locksmith services are affordable, durable, and provide full customer satisfaction. We know that customers expect more from us. If a lock change is not already in stock at your property, our locksmith will bring one that matches your door and hardware, so you can achieve maximum security without compromising aesthetics.
Our team is focused on providing the highest standards of workmanship. Thus, we strive to maintain a reputation as a trustworthy and reliable firm, offering competitive pricing with no hidden charges for all our clients.
You have reached the leading company in providing you with professional and reliable lock change services. our locksmiths are fast and prompt reaching your residential property in a few minutes after your call. We get you the first-class service of changing locks you deserve as we have the tools, expertise, and inventory to meet your needs.
Why go for Austin Locksmiths? 
We understand that when it comes to your home, you want to keep your family safe. Our team is dedicated to providing you with just that. With the help of our experienced professionals, we offer top-quality services for changing locks customized to fit your requirements and needs.
With locksmiths on wheels, we can arrive in the 'distress area' in less than no time. Additionally, as our vans are GPS-equipped and there is a strategic placement of standby vans around the city, you needn't worry about late arrivals or waiting for long hours. Our customers can rely on us for:
24/7 availability
Response time of 30 minutes
Upfront pricing
Fully licensed, insured, and bonded experts
Technicians with 5+ years of experience
High tech professional equipment
There are many things that you can do to make your home more secure if you have misplaced keys. One of these things is changing locks. When you need a locksmith in the middle of the night, you'll need someone prompt and reliable.
We are committed to offering the best service possible at all hours of the night. From lock upgrades and installations to basic repairs, you can count on us to deliver quality work every time. At any point in time, you can order lock change services for your property.
We're at your service when you need us. Get in touch with us today for a quick response and licensed, fully insured, certified locksmiths and security consultants who can make the best choice for your valued property.
Simply give us a call at (737) 222-7022 and we will be available to help you!