Keyless Deadbolts Service with Austin Locksmiths: 
Secure your property with keyless deadbolt locks in Austin, TX today at the best prices!
Do you have some valuables in your home, such as jewelry and other small items? Do you need some security for that? If yes then choosing the right lock is essential for you. You will have to choose the lock with a stronger locking mechanism so that it does not get unlocked without a key.
Locks are an integral part of every home, not to mention your life. You have to understand there are different types of deadbolts and picking up the exact one that suits your needs is important because it is all about making sure that your home, family, and belongings are protected from damage, intruders, and thefts.
the security system for the rooms, sheds, cabinets, etc.
There are various types of locks available, which you can use for enhancing the security of your home and offices. One of the tough defense mechanisms against burglars is Keyless deadbolts. These have become more and more popular in recent years as people search for more secure ways of protecting their essential goods.
The improved mechanical design helps protect your goods from unauthorized access. The deadbolt locks are connected to a keypad which is placed on the outside of your door, cabinet, or any other place which needs securing. The deadbolt locks allow you to enter a code that will open up your goods like a regular key.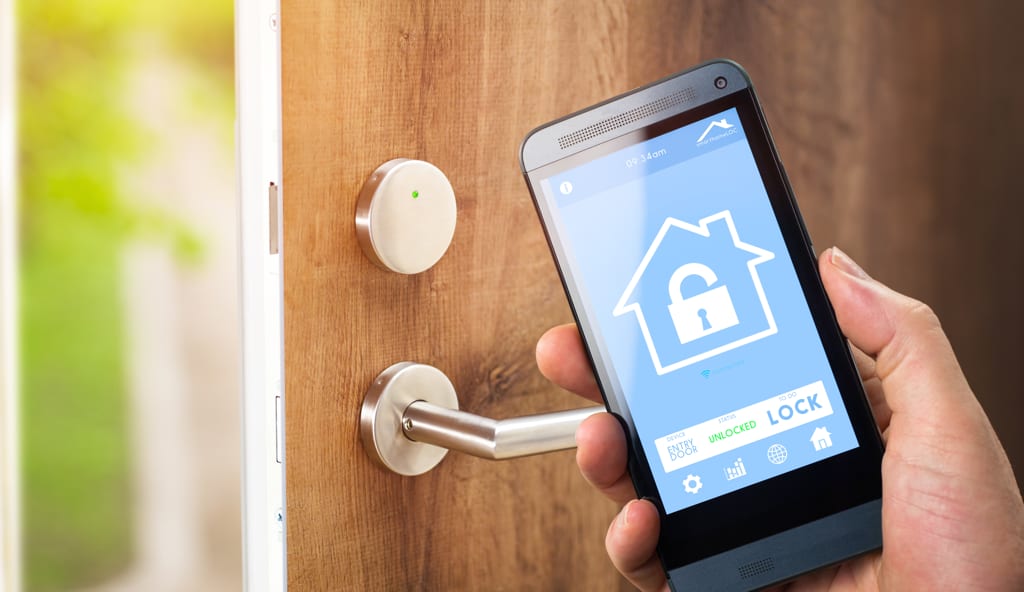 But if someone else tries to enter an incorrect code several times, then this lock will lock itself down, requiring a manual reset by either you or a locksmith.
Importance of Keyless Deadbolt Locks: 
People fear for their safety at home, which is why a sturdy lock is so important. Especially when you're away from home, you want to feel safe that no one can break into your house or apartment. Keyless deadbolts are a desirable option in this case because of the following reasons:
These require authorization to open them and are more resistant to breakage too.
These can be easily programmed to work with any security system in place.
These are also convenient to use. If a person has a smartphone, they can open their doors by using Bluetooth and the internet.
Most common locks are opened using a crowbar or knife. Keyless deadbolts, however, are made to be almost impossible to open through such actions
Such locks are a simple upgrade that makes you feel safer at home and looks great at the same time.
So the next time you come home after a long vacation, you don't have to think that someone broke in to steal your property because of your flimsy lock.
Our Services of Keyless Deadbolts: 
We, at Austin Locksmiths, are experts at installing and repairing broken deadlocks. If you are moving into a new home, you can seek our assistance to set up a new deadlock for your home or workplace. We use only the best quality locks for set-up. Along with installation, we offer repair services for the deadlocks.
We are renowned for offering the best lock setup services in the city. Our locksmiths have several years of experience with dealing with different types of locks. Our technicians can have your deadlock installed in no time flat.
In situations like your key getting stuck in deadlock leading to the broken lock and your place being under threat. If such a situation arises, contact our certified experts who provide you with fast and affordable repair services as we operate 24/7 and 365 days a year.
Our well-trained and experienced technicians are ready to help you when you get stuck in an unwanted situation. In fact, no job is too big or small for us; we can handle all types of keyless deadbolts as well as lock repair and rekeying services. With extensive experience and satisfying thousands of customers each day, we are the leader in providing residential deadlock repairs in Melbourne.
Do you already have a deadbolt lock? 
If you have got one, then checking the quality and condition of the lock periodically is an absolute must.
As much as shooting bolts and deadbolts are effective for protection and security, there are instances where they can experiment with some problems. There might be issues of misalignment of your deadbolt lock from the top and side door edges.
How did that happen? Did you install your deadbolt poorly or are experiencing some ill effects on it?
To ensure maximum security, you should get a professional locksmith as soon as possible to take care of the problem. Even though you might be tempted to fix the issue yourself, it is better to give us a call since we have better expertise in this area.
Why go for Austin Locksmiths? 
We understand that when it comes to your home, you want to keep your family safe. Our team is dedicated to providing you with just that. With the help of our
experienced professionals, we help you install or repair keyless deadbolt locks customized to fit your requirements and needs.
With locksmiths on wheels, we can arrive in the 'distress area' in less than no time. Additionally, as our vans are GPS-equipped and there is a strategic placement of standby vans around the city, you needn't worry about late arrivals or waiting for long hours. Our customers can rely on us for:
24/7 availability
Response time of 30 minutes
Upfront pricing
Fully licensed, insured, and bonded experts
Technicians with 5+ years of experience
High tech professional equipment
There are many things that you can do to make your home more secure if you have misplaced keys. One of these things is having keyless deadbolts at your property. When you need a locksmith in the middle of the night, you'll need someone prompt and reliable.
We are committed to offering the best security services at all hours of the night. From lock upgrades and installations to basic repairs, you can count on us to deliver quality work every time. At any point in time, you can order deadbolt lock services for your property.
We're at your service when you need us. Get in touch with us today for a quick response and licensed, fully insured, certified locksmiths and security consultants who can make the best choice for your valued property.
Simply give us a call at (737) 222-7022 and we will be available to help you!