Car Lockouts Austin
24/7 Service for Car and Trunk Lockouts in Austin, TX and Surrounding Area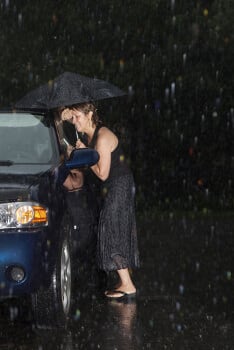 Car lockouts Austin can happen anywhere and at any hour. When you are locked out of your car and don't know how to get in, you need a dependable locksmith in Austin, TX you can call to get your car doors unlocked. A reputable auto locksmith in Austin can help you get back in the car and reach your destination in no time. You will need car lockout service when your key breaks off in lock, when you've accidentally left the keys in the car, or when your car keys are lost or stolen.
If you are in the Austin, TX area and if you're locked out of the car, Austin Locksmiths can get your car doors unlocked in no time. Our expert technicians are equipped with tools that allow us to unlock car doors of every make and model efficiently and on the spot. We also offer upfront pricing with no hidden fees. You can come to us for complete locksmith service in Austin, TX for your home, car, or commercial property.
Auto Locksmith Service in Austin, TX
It is never convenient to be locked out of your car and car lockouts Austin don't wait for a convenient hour to happen. Austin Locksmiths provides 24/7 locksmith service in Austin and we are there for you when you need us within a response time of just 30 minutes or less. We provide complete automobile locksmith services to Austin, TX and surrounding areas no matter what the circumstances are. Our 24/7 locksmith service provided by mobile locksmiths situated all over Austin will help you get back in your car and back home.
We can tackle car lockouts no matter the make or model of your vehicle. Let our expert locksmiths extract broken keys from your ignition, replace lost car keys, fixing broken chipped keys, repair faulty ignition switches, and more. Our mobile locksmiths are equipped to fix all these problems are more quickly and professionally on the spot. The lockout services we provide are beneficial for local Austin, TX residents, commuters, and tourists.
Unlocking the car doors during lockouts should be done skillfully without resulting in any damage to the car and to the lock. If, however, our locksmiths cause any damage, Austin Locksmiths will take full responsibility and pay for any damage caused.
Our team of locksmith technicians offer quick, dependable, and specialized services at an affordable price. Our expert locksmith technicians are well-equipped and trained to handle automobile lockouts.
High Standards
Austin Locksmiths provides excellent services and our locksmith technicians come with 5+ years of experience. We are also fully licensed, bonded, and insured and provide transparent pricing for all locksmith services. We are one of the best automotive locksmiths in the Austin, TX area. In addition to car lockout services, we also offer residential locksmith and commercial locksmith services in Austin.
When you are in a vulnerable situation such as being locked out of your car, it is important to call expert locksmiths who can unlock car doors and trunks fast and professionally. The hour of the day doesn't matter to us. We consider it our duty to help you out any time of the day, 24/7.
If you are locked out of your car, you can rely on our dependable and fast auto locksmith service in Austin to ease your stress. By calling us, you will be saving a lot of money and time because we are dependable, fast, and affordable. Call us today and see for yourself how great a service we can provide.