Burglary Damage Repair Austin
The Locksmith to Call When You've Been Burglarized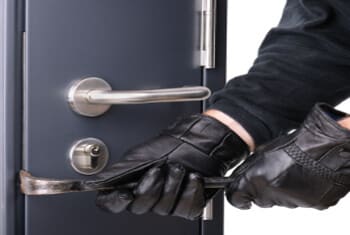 Austin Locksmiths offers a complete locksmith service in Austin, including burglary damage repair Austin. Our staff consists of experienced residential, automotive, and commercial locksmiths with 5+ years of experience serving Austin, TX and surrounding areas. We provide licensed, bonded, and insured professional locksmithing support to you following a burglary. Our upfront pricing policies and fast, 30 minute response times to customer calls mean that you won't need to wait long for one of our locksmiths to arrive after your home or office has been burglarized. Our fast and friendly answers to your requests for 24/7 locksmith service in Austin will meet your need for rapid assistance. No matter what hour an emergency occurs, you can depend on our expert mobile locksmiths. We'll help you secure your premises so that you won't have to worry about broken locks or compromised keys. Burglary Damage Locksmith Repairs Following a burglary or break-in, property owners sometimes experience great mental stress worrying about the reliability of their locks. Residents may not know whether or not unauthorized individuals gained access to their keys. Additionally, locks on the premises may have sustained significant damage during the incident. Homeowners will often require the assistance of a trained locksmith in order to determine whether or not the locks are functional or whether they require replacement. As a complete Austin, TX locksmith service, we offer comprehensive burglary damage repair services for property owners in these situations. We furnish a number of valuable services that may help restore peace of mind about the security of your home. Our professional burglary damage repair services in Austin, TX include:
Conducting security audits: We'll inspect the locks in your home in order to determine whether they have sustained damage and if so, how much damage.
Replacing broken locks: Our technicians can replace broken or damaged locks, as necessary.
Lock rekey services: In some situations, if the lock itself remains in good condition, it may be possible to simply perform a rekeying of the lock mechanism. This process will save you money while still providing peace of mind. In case the burglar gained access to keys during the break-in, rekeying front door locks ensures that the old keys will no longer work.
Replacing house keys: We can replace front door keys and make spare keys following a rekey or lock change. Installing new locks: Our locksmiths will also install new locks if you'd like us to upgrade the security of your home. Not only can we replace your old locks with deadbolts, but we can also install keyless entry locks for your Austin, TX home.
Homeowners sometimes prefer to have locks changed following a burglary or break-in. Certain locks, such as mortise locks, prove more difficult to pick or pry open because intruders cannot reach the locking mechanism itself easily to unlock the door. A solid metal plate helps secure mortise locks. We offer mortise locks and plates in a wide array of attractive decors and finishes. Mortise locks have grown in popularity recently in this area because of their enhanced security features. These locks require professional installation. Our locksmiths possess the necessary skills and equipment to correctly install this type of high security lock, should you request this additional assistance following a break in. Why You Should Call Us Austin Locksmiths furnishes licensed, bonded, and insured professional locksmith services in Austin, TX and surrounding areas. Our 5+ years of experience, fast and friendly staff, 30 minute response times, and dependable, expert technicians will help you obtain effective burglary damage repair following a break-in. We offer a trustworthy 24/7 locksmith service that dispatches technicians to address lock problems at any hour of the day or night. Our mobile locksmiths perform lock rekey or replacement – valuable professional assistance that may bring property owners greater peace of mind after their homes or businesses have been broken into. Furthermore, our policy of upfront pricing means that you will always know the full cost of our burglary damage repair services beforehand. When you require the skills of capable, dependable locksmiths, you can count on the professionals at Austin Locksmiths!