No matter where you live, it stands to reason that you have several different mobile locksmith companies to choose from. If you don't have one you know you can contact for anything you might have in mind, now is definitely the time to change that. Simply put, when you lose your keys, or if your car breaks down in an unfamiliar neighborhood in the middle of the night, you're going to be glad you knew where to go.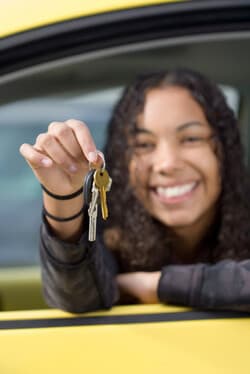 A professional locksmith can come to you at any time. They can work quickly to address whatever problems you might be having. They can provide you with solutions that are more straightforward and affordable than anything you might get through your dealership. To put it another way, they can get you back on the road in short order.
If you don't think researching automotive locksmith services in your area is not an essential task, think again. At the very least, learn more about the various services you can take advantage of through an automotive locksmith service.
Utilizing Automotive Locksmith Services
Car lockout services is one of the most important services you should seek out from an automotive locksmith. There are a number of reasons as to why one might find themselves locked out of their car. Regardless of the reason, a reliable locksmith can help you to deal with the situation quickly. Sometimes, in just a matter of minutes, you can be back in your car.
However, car lockout services are not the only things you should demand from an auto locksmith. You can also rely on these experienced, licensed individuals to retrieve keys that have been locked in the trunk, replace keys that have become lost or broken, or have new car keys cut. If you want to have a duplicate made, this is something else you can find through an auto locksmith. Remember that you do not need to solely contact these individuals for emergency 24/7 automotive locksmith services. They can help you with a variety of things, including programming/replacing key fobs, programming transponder keys, or having car keys extracted. Furthermore, you can also rely on these individuals to help with ignition cylinder replacement, ignition switch replacement, or rekey ignition services. Regardless of the make and model of your vehicle, you should be able to rely upon your automotive locksmith for anything at all.
A good automotive locksmith, without question, can serve to be your knight in shining armor, considering all of their services.
Do you live in the Austin area? Need an automotive locksmith services that you can call yours? Count on us here at Austin Locksmiths. Call now or save our phone number into your cellphone. (737) 222-7022