AUSTIN, Texas March 15th, 2016 – Austin Locksmiths has just begun offering mobile locksmith services for the residents of Austin Texas. They say that their new mobile services will be able to be more effective helping people because they will now be able to send their locksmith services to any location in the city.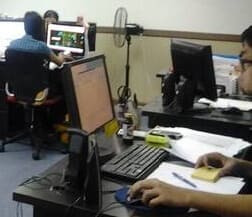 We had a chance to interview Daniela Brito part owner of Austin Locksmiths. She is thrilled to be a part of the expansion of Austin Locksmiths and their new mobile locksmith services.
"This is a wonderful time to be involved with Austin Locksmiths because of the new mobile services that we now offer. Before it was really difficult to meet every need of the people who called to hire our services. Now we have several vans and technicians that will go out and aid people who need locksmith services in Austin"". says Daniela Brito.
So far their new services are off to a great start. Instead of having to turn down several new customers a day Austin Locksmiths are able to drive to them. With several new state of the art locksmiths vans Austin Locksmiths is now able to help every locksmith need. This includes; residential, commercial and automotive locksmith needs.
"Over the last year we have invested over $200,000 into new locksmith vans and equipment. Our customers who see our vans are always amazed by just how high tech that they are inside. The automotive locksmith and transponder key technologies that we have are amazing". says Daniela Brito
Before their customers would have to call the dealer of their particular make and model vehicle in order to receive transponder keys. With Austin Locksmiths new mobile locksmith services they are now able to make transponder keys right on scene. This is a benefit for the residents of Austin in several ways; no longer will Austin residents have to tow their vehicle because Austin Locksmiths services are mobile and no longer will people have to pay expensive prices at the dealer to receive new transponder keys and automotive locksmith services.
Their mobile locksmith services have been well accepted and their locksmith company is growing rapidly now. Over the last year Austin Locksmiths have doubled in size and is expected to grow twice that much over the next 12 months.
Expansion like this has not been seen in other locksmiths in the area. And its not entirely because of the new mobile locksmith services. We have an dedicated staff of professionals that we have chosen wisely to be a part of our team. says Daniela Brito
Austin Locksmiths is pioneering the way that locksmiths in Austin operate. For more information about how they are revolutionizing the locksmith industry visit their website today.
111 W. Anderson LN D200 Austin, TX 78752
Phone: (737)222-7022
Email: [email protected]
URL: http://AustinLocksmiths.com